Wendish Pioneer Heritage Trail is a series of interpretive signs which were erected in 2012 at six sites of early Wendish settlement to the north of Adelaide in South Australia – at Hope Valley, Rosedale, Ebenezer, Neukirch, St Kitts and Peters Hill.

The sign for each district has been designed with three parts: on the left side there is the general background information about the Wends, in the middle are maps showing where they came from in Germany and where they settled here in South Australia, and on the right is information on their settlement in each district.

Here is the brochure which helps you find the location of these signs.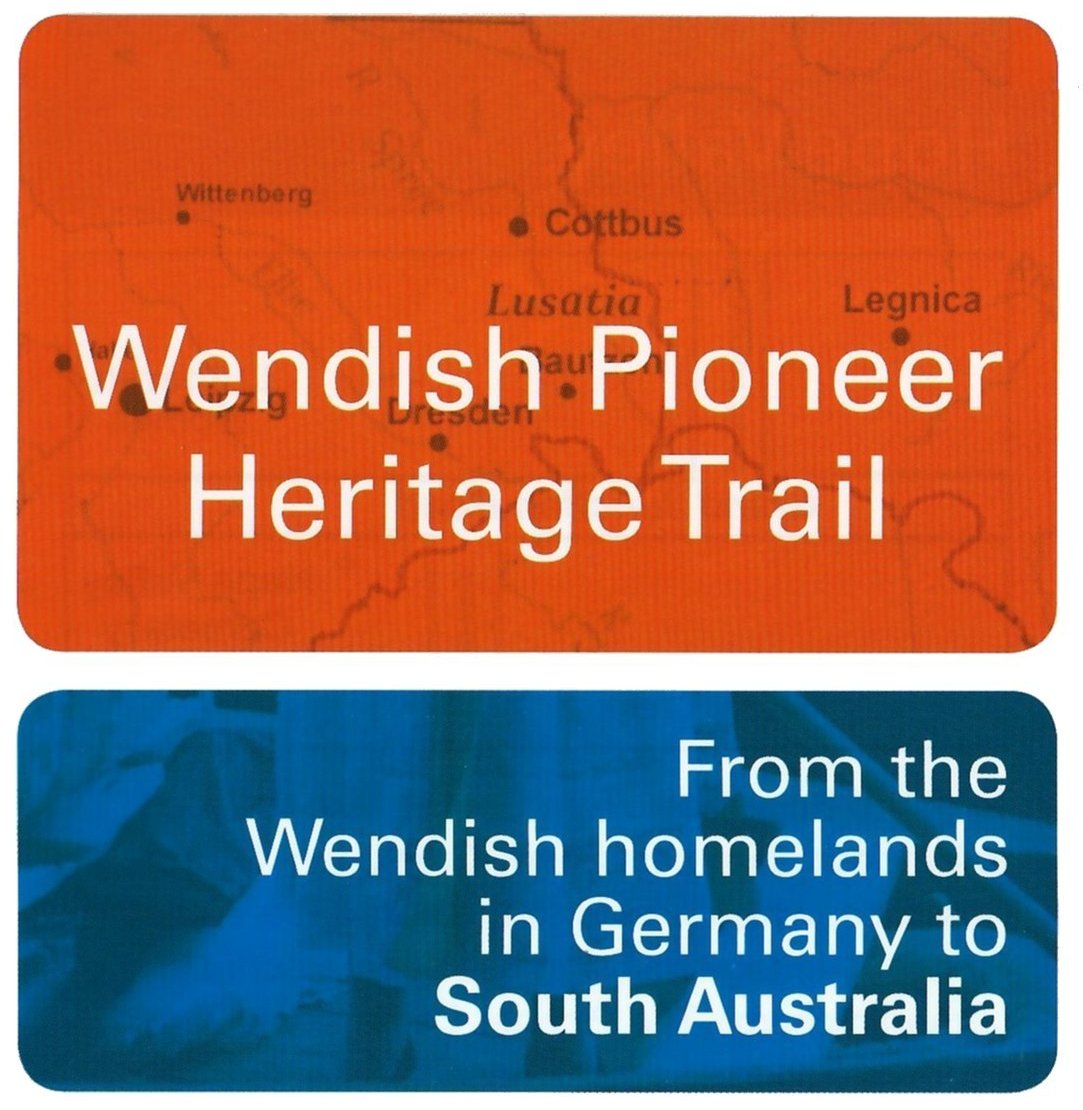 Wendish Pioneer Heritage Trail by Wend/Sorb Society of SA.